Tattoo Tonic Miracle Oil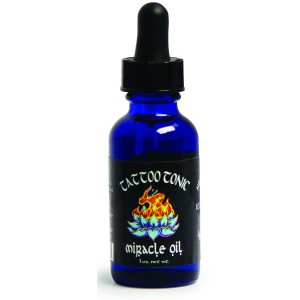 1 fl oz / 30 ml - 100% Natural Healant

We worked side-by-side with tattoo artists to develop a tonic to help tattooed skin heal quickly and naturally. Containing several naturally antiseptic oils (including tea tree, eucalyptus, hemp and aloe), Tattoo Tonic keeps your skin supple and allows your tattoo to breathe as it heals. Tattoo Tonic also works miracles for piercings and other minor skin conditions.